Female Martian currently living in Eagleland.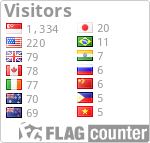 See, I'm fond of the concept used in Isaac Asimov's "Does a Bee Care?"
An alien being "pollinating" human civilizations - not just as a racist handwaving of non-European civilizations producing amazing things, but for all of humanity - and such a being being unaware of their effect on humans and humans being unaware of its existence. They're just maturing, using Earth as a springboard. Hitchhiking a ride on the first manned mission to The Stars(sssss).
I'm also fond of the concept of Species - female alien thrust into the dangerous world of humans but unlike a human woman, well-equipped with the strength to destroy threats to her wellbeing. Looking for another of her kind to reproduce with, guided by wet prophetic dreams about her soulmate and the hot sex they'll have.
But the male of her species is a douchebag, and humans consider a threat.
And the movie doesn't end well for her.
you know movies like avatar where they travel to another planet and colonise it and terrorise the natives

what if there was a movie where a bunch of explorers landed on another planet 

but it was more advance and they instantly got dragged to an immigration office and shouted at in a language they didnt understand and made to fill out a bunch of forms for like 6 hours and had their ship impounded until they jumped through a bunch of legal loops
what if instead of those ancient, non-European civilizations being visited by aliens
they just had a lot of sci-fi artists with healthy imaginations
I mean, fandom is the mythology of our time