Kaleesh hen living in the the age of Empire.

Art | General Grievous | Kaleesh | Bird-of-Paradise | Fanmixes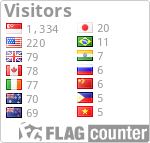 Comparison of Hakutaku from Hoozuki no Reitetsu vs Traditional Hakutaku. Taken from scans of the manga covers.
Traditionally, the Hakutaku is a benevolent beast who dictated knowledge of supernatural creatures to the Yellow Emperor. He is a lord of medicine and is very intelligent. Some accounts give him a human face.
wen did dis becam hoter then dis!!?1