Kaleesh hen living in the the age of Empire.

Art | General Grievous | Kaleesh | Bird-of-Paradise | Fanmixes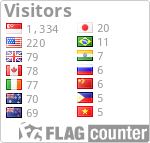 cyborg actress AU
Jaris Dooku designed all of Padme's outfits and is friends with the actress who plays her. She tells Padme that if she were younger she'd wear these types of dresses. Jaris' wardrobe is mostly shades of black.
Padme's role in the "Star Wars" television series in this universe is substantial and her relationship with Anakin is shown with all its faults. There are some sex scenes - not just between humans but…well.
Nute Gunray gets a romantic subplot. Gunray on Top.
Jaris is around 40 when she starts designing for the show. Qaian is a little younger. They outlive the actor who plays Count Dooku (they both attended his funeral). She's 70 by the time the reunion anniversary series is made.
fancasts i don't agree with physically pain me
Cyborg Actress AU
It takes place on Shawken, except: the Core Worlds are farther from the actual galactic Core because otherwise there would be too much radiation and brightness.
The population of the galaxy is more evenly-distributed so that star systems are self-sufficient, food-wise. Instead of the economic system we see in the GFFA… It is the Federation that Grievous yearned for in the Star Wars timeline.
The Shawken Spire exists, and it's a popular destination for lovers.
Qaian was born on Shawken.
She came to the casting calling of a TV series called "Star Wars" and the casting director immediately gave her a part because she had "the look".
At the time she was dressed in clothes that covered her prosthetics - she wanted to be a "normal hen" - even though she knew that wasn't possible.
Dolores (Empress Palpatine in the Star of Might timeline) wanted her to bare all. She asked Qaian to modify her vocabulator's pitch and speak in a Kaleesh accent.
She has no connection to her supposed homeworld other than the stories her grandparents told about "home" so it puzzles her that the director should ask such a thing.
Nonetheless, Qaian became The General on the screen. She exuded confidence. Eventually it was difficult to tell where one began and the other ended.
She met Jaris on-set. Jaris sewed the cape that Qaian wore as the General.
The best part about Urban Girl Goes to Get Married was the ducks. The man has a flock of ducks.
Two beings ascending to the top of the Shawken Spire together.
Indeed, the Galaxy is full of wonders.
Male!Ahsoka should always be named Ashoka because that's the name of a real Indian king.
Cyborg actress AU
In making these shows, physical props are more common than special effects CGI. Cyborg stunt actors play exotic creatures because it's cheaper to hire someone who can swap out parts and it's much more believable to use physical props. Members of short-statured species can also get into creature suits. Actual starfighters are flown for action scenes.
Non-human actors sometimes play characters of different genders than themselves. Jabba the Hutt is played by a female Hutt and Rotta is her actual kid.
The aliens aren't just people in masks so in this universe, there's no awkward plastic-ness.
Space battles are highly stylized. The entire genre of the space epic is purposefully exaggerated from reality because the audience lives in a reality where space travel and galaxy-spanning civilizations are mundane - so there's grand gestures and grandiose dialogue. These series are also enhanced by scent/ultrasonic vibrations to be understood by the widest audience. There's departments dedicated to that.
Cyborg actress AU
Jaris and Qaian get married or at least have a priest bless them. They go to the tallest building on the planet and face Kalee. Qaian puts on a shimmersilk shawl Jaris gave her. They go to movie premieres together. They have a virtual reality hangout where they have romantic dinners. They visit rose gardens.
The proposal startled Qaian a bit because she was raised thinking she'd join a brood with one husband and several wives and have a big, big family. But now, this alien is asking for just the two of them to live together - well they've been doing this for how many years? Qaian invited her mother. Jaris invited the cast of "The Star Wars".
But there's bumps along the road before they formalize it - Jaris was in love with a certain Elodore. Qaian feels jealousy, sometimes, because she knows that she can't provide certain things that a fleshy human can. Elodore eventually marries a guy and the rest…is history.